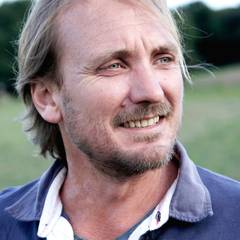 Yoann Gouery defines himself as a Breton alternatives roaster.
The adventure begins with barley coffee, or orgé, translation of caffè d'orzo in Italy where its consumption is widespread. It is roasted barley malt. Yoann and Nathalie, restaurant owners at the time, offered it as a local alternative to coffee at the end of their meal.
Then in 2013 Yoann decided to specialize in the artisanal roasting of seeds and created Graine de Breton. He then diversifies the seeds he works for culinary use but also for drinking.
He collaborates with various groups of producers, all Breton, all in organic farming, to source his buckwheat, barley, small spelt seeds ... in different Breton departments.