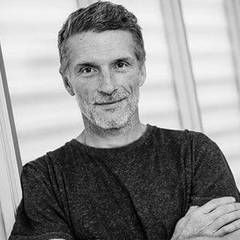 Vincent Lartizien - former pro surfer and initiator of the project
Passionate about snow sports, Vincent and his team have come to understand the importance of sustainable development through their travels and encounters.
Les Chanvres de l'Atlantique was born of this desire to do good with a plant: hemp or cannabis, which has many facets. The whole plant is useful: the leaves, flowers and seeds are edible, and the fiber can be used to make textiles, rope or building materials.
The Chanvres de l'Atlantique factory is built of hemp concrete, a high-performance, environmentally-friendly insulator. The atmosphere is hushed and serene.
They have developed an agricultural chain with a whole network of producers committed to the same ethical and environmentally-friendly hemp.
I discovered them last year in 2022, looking for a source of 100% French hemp to develop my Woodstock T herbal tea.